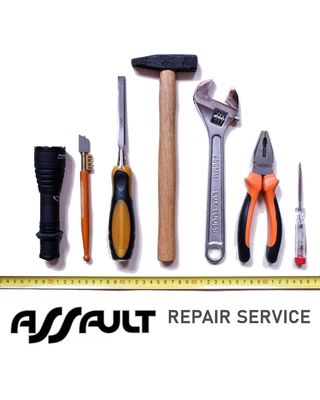 ASSAULT Repair Service
Assault
PROFESSIONAL REPAIR SERVICE
We offer a professional repair service to get you back out on the water as soon as possible. We have over 35 years of experience in repairs, which means we can offer you professional quick turn around repair service for all equipment, including:
Kites / Wings
Bars / Lines
Boards (kite / surf / SUP / foil)
Paddles
Wetsuits
While we repair, the latest equipment is available to rent so you don't miss out on water time. Call in and see us, or if your out of town, email with details and photos for repair estimates. NZ wide courier services means no driving, minimal cost, no hassle. Contact us today.
DO IT YOURSELF
Alternatively if you prefer to do the repair yourself, we stock a wide range of repair products. Check out our shop using the links below:
We are happy to advise on all of our repair products. Simply give us a call or email using the button below.
---
Advice: Our team are passionate, experienced boardriders. We have a wealth of knowledge and expertise to share and we encourage you to ask for our advice and guidance.
Delivery: We offer discounted shipping to New Zealand (North and South Island). Quotes provided at checkout.
Returns: Our mission is to ensure you are supplied with products that are suitable for their intended purpose. We will always do our best to accommodate genuine returns / exchanges, please see our Terms and Conditions for more information.
SKU: 10012